At Terra Eroica, we strive to provide exceptional cycling experiences for all of our guests. Our mission is to help you discover the beauty of Tuscany through cycling, while ensuring that you have everything you need for a successful and enjoyable trip. From personalized tours to multi-stage itineraries and luggage transfer services, we offer a range of options to meet your needs. We also provide helpful advice on equipment, training, and what to pack, as well as offer team building activities for groups.
Check out our General FAQ section below for answers to some common questions.
WHEN, THE BEST PERIOD
With an average annual temperature of 16°C and only 70 days of rain per year, Terre di Siena is the perfect destination for cycling at any time of year. If you want to enjoy the landscape in all its glory, however, we recommend visiting in spring, summer and autumn.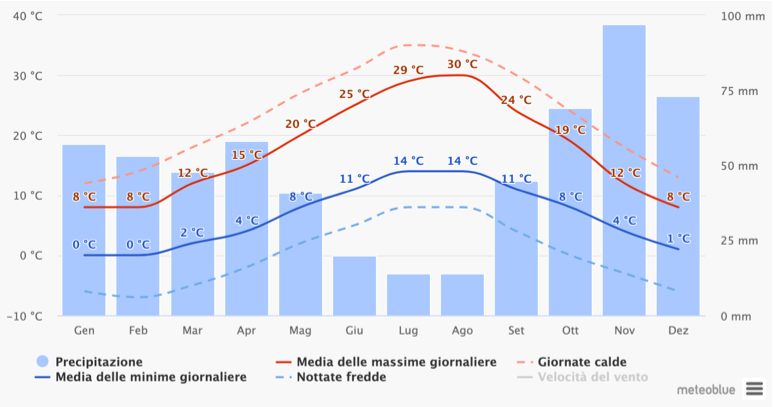 HOW LONG
Live your Eroica according to your preferences and availability.
If you want to faithfully follow the itinerary (L'Eroica 209 km - Eroica Montalcino 153 km), we recommend at least 3/4 days of cycling. The Eroica Tuscany is an extraordinary land that deserves to be fully experienced: bike, relaxation, nature, culture, food and wine. We advise you to take your time to savor everything, before, after, or even during the tour. Terra Eroica packages include different durations with a minimum of 3 days on a bike.
If you want to indulge in a taste of Eroica by cycling only some stretches of the itinerary and then enjoy a full-immersion experience of Tuscany, wellness, relaxation, culture, and food and wine, you can opt for our Eroica Escape packages: a taste of Eroica and a stay in the most exclusive relais.
SOLO or GROUP TRIP
Choosing to go on a bike tour alone or in a group is a matter of personal preference. If you love the freedom to choose your own pace and routes, then a solo tour (or with friends or loved ones) is the best choice for you. On the other hand, if you want to share the experience with other cycling enthusiasts, share the effort and enthusiasm, and meet new people, then an organized group tour may be the right option. Terra Eroica offers both options, with personalized tours to meet every need.
EROICA TEAM BUILDING?
Terra Eroica offers a unique and exciting opportunity for team building activities. Our cycling tours provide the perfect environment for your team to bond and work together towards a common goal. With a range of routes and itineraries to choose from, we can tailor a tour to meet the specific needs and goals of your team.
Cycling requires teamwork, communication, and trust, all of which are essential skills for any successful team. Our experienced guides will provide support and guidance throughout the tour, ensuring that your team feels confident and motivated. And when the cycling is done, your team can enjoy the beauty and culture of Tuscany, further strengthening bonds and creating memories that will last a lifetime.
Choose Terra Eroica for your next team building activity and experience the camaraderie and thrill of cycling in one of the most beautiful regions of Italy.
HOW TO ORGANIZE
The territory is complex and it is not always easy, especially for the less experienced, to organize the stages correctly and consequently find availability for overnight stays and related services (rentals, restaurants, things to do and see). For this reason, Terra Eroica has created tours/packages with different formulas, durations, styles, and costs, for individuals or groups, and always offers the possibility to personalize your cycling tour, choosing from different options that meet your needs and preferences.
MULTI STAGE TOUR and LUGGAGE TRANSFER
If you choose (and we highly recommend it!) an itinerant tour, luggage transport is essential to fully enjoy your cycling holiday. Terra Eroica offers the possibility to organize an itinerant tour, cycling from one place to another, without having to worry about managing luggage transport. You just need to focus on your ride and enjoy the beauty of Tuscany. With the luggage transport service, you can bring only the essentials for the day and find the rest of your equipment and luggage at the hotel every evening.
What to Bring / Packing List
Having the right equipment is crucial for a successful Eroica experience. From your bike to clothing and accessories, we've created a dedicated section to help you pack appropriately. Depending on your Eroica style, we'll provide you with some essential advice to ensure you have everything you need.
WHAT TRAINING IS NEEDED
The white gravel roads of Eroica present medium difficulty due to the road surface and steep grades, as well as a continuous "mangia e bevi" cycling. Therefore, choose your style (vintage Eroica, gravel, MTB, road bike, e-bike) and organize your stages to be compatible with the fitness level of the entire group. In any case, remember that Terra Eroica offers customized packages to meet your needs.